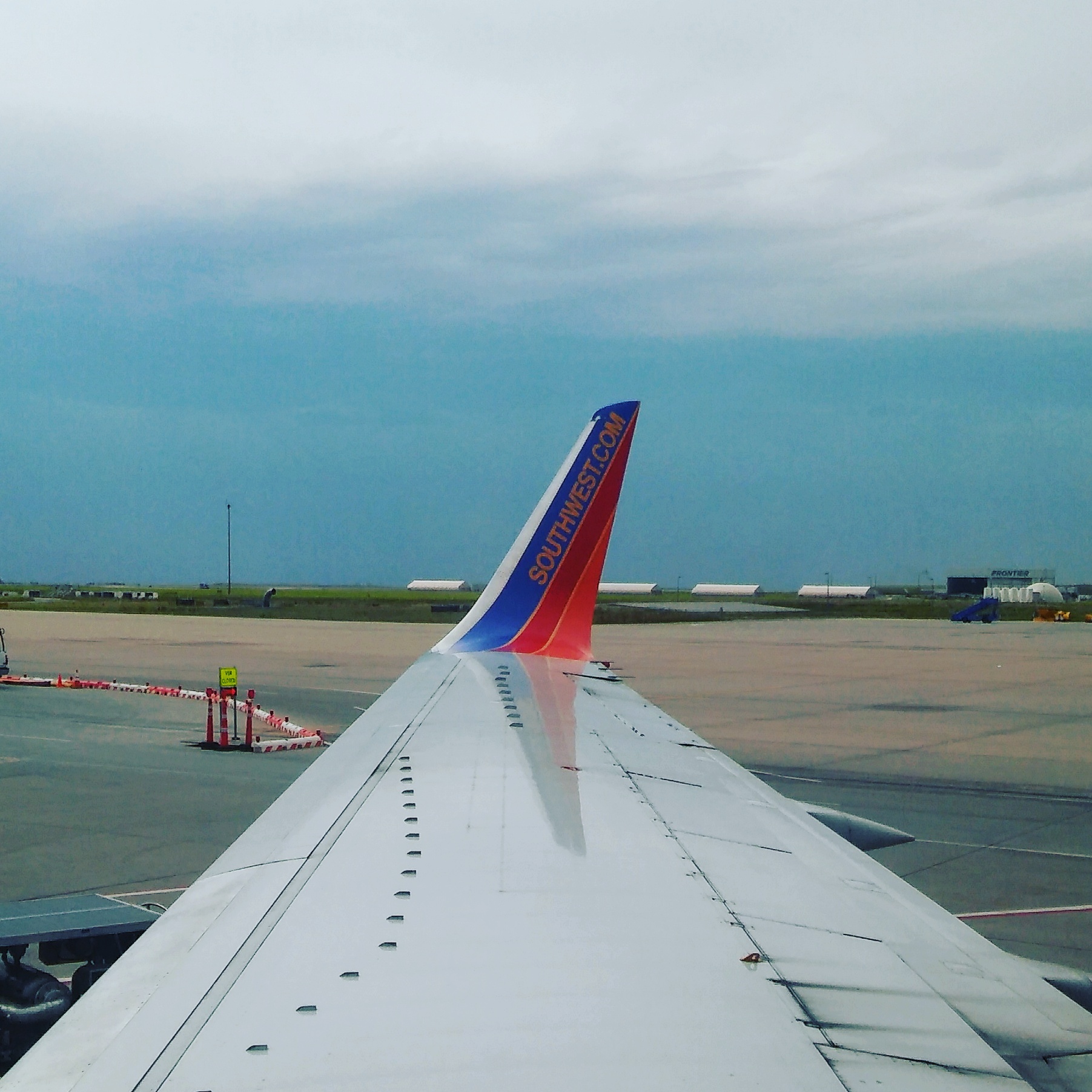 The seasons have once again turned into Summer.
I arrived roughly August last year copping a rude shock into the last week of an insane level of heat. Forgot about it. Til it became Summer again.   I found myself living in the Southwest State of Arizona. Desert. Where the temperature gauge just varies in degrees of bloody hot. The occasional monsoon, and threatening uproar of dust.
I was fortunate.
Before the bleeding season of Summer in the USA, was too tough to deal with; I was graced with an opportunity to site and society see. For a week, I cruised open roads of patriotic states – The path began: Phoenix Skyharbor Intl Airport to Loveland, Texas. From Dallas, to Oklahoma City and Brick Town; through Tulsa (perfect for a set of a zombie film – 2pm Saturday CBD .. deserted.)OK was great, with an odd humidity. The home of Mickey Mantle, had his Ballpark – the citizens entirely friendly. Lovely. On to Nebraska, and some random town in Cornhusker Country. A photo opp of signage in Hamburg, Iowa. Endless maize and a sense of bliss. Nearly in Kansas City now, which sits on the side of Missouri. The Power and Light District in KC.. Bellisimo. Tourist Towns well done, I appreciate. Final stretch, leads to Cheyenne, Wyoming. Interesting because so many things in Colorado have that name. It is tidy, functional and surprisingly unsleepy. Travel back through Rocky Mountain Country, through Denver International via, Salt Lake City (Overhead Photo)- Utah. 
8 states in 6 days.
A few more to check off the great US road map list.
[ AZ, TEX, KAN, MO, IA, NE, WY, CO – LA, NY, UT/NM. ]
From the Gold Coast, Australia to the Grand Canyon State – is most definitely chalk and cheese. My misplaced musician is doing it #desert-life style. Avoiding the outdoors is hard for any Aussie.. We have pools everywhere in AZ, and that is nice. Mostly, feeling your skin sizzle on route – can be a discomfort.
Themes and thoughts: New inspiration from travel. New opportunities to create and gain. Projects are in the works. More on this in the near future. I've been working on content creation, and expanding my life knowledge base. Daily updates on the channels below, in consecutive order.
My daily pix on instagram.com/miamuze
News, Media on twitter.com/miamuze
Facebook Fiends facebook.com/thefaceymm
Last month I handed out about 35 cds with new Mia Muze music. The result are new connections/ fans, positive feedback and purchases. Jump to the store to get your next favourite tune.
Today, I hit 1000 fans on facebook and got an alert to say that DJ AiirGeezer spun some Mia Muze tunes in NY to the world. Thank you for your ongoing support.
Ja ne.